Call us on 01934 822874 or use our contact page for a free quote
Data Capture Services and Data Entry Services has to be a quality service.  Your Data is your asset let us look after it for you. If the integrity of the data capture used to construct your database is compromised then so is your reputation. It is of the utmost importance to gather all the information with the highest degree of accuracy and in a responsible manner.  That is why Data  is your asset, and why you need us to proform your data capture services and data entry services.
We have been in the data capture bureau since 1963, longer than any other bureau in the UK. Decades of experience have gone into creating the most accurate manual data capture system available. Data Capture and Data Entry is your asset and it is our core business so we will look after it for you, trust us with your asset. 
Data Capture System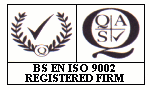 Our ISO 9002 accredited data capture system provides:-
Beginning to end audit trail.
Capture using the Royal Mail Postal Address File (PAF).
Front end QC, tables of titles, names, product codes, source codes etc..
Tailored drop down tables to suit client's unique requirements.
Batch logging control.
Quality management.
Validation and edit routines.
Field end, record end and batch balancing.
On-going data capture operator training and quality performance monitoring.
Data capture is our core business. Our capacity stands at over 20,000 name and addresses per 24 hours. We operate day, evening and weekends. All data capture is performed in Somerset, Bristol and the South West. We do not scan, OCR, or have your data keyed off-shore.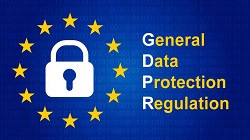 GDPR
We have our own Terms and Conditions, we have agreements for data protection with all our individual clients to suit their needs. We are fully compliant with Data Protection.

Data Protection number A8703864 GDPR/Data Protection Act 2018
Services we offer
All work carried out in the UK.
Small batches to big runs,   no minimum or maximum.
Family business with long heritage and experience. All by our own staff that have all been with us for many years, we never subcontract.
As you will see we have many big brands but are happy to deal with small companies.
If it is on paper we can capture it for you, Research documents, accounts, surveys, database lists, scientific data, names and address, emails phone numbers are just some of the types of data we deal with on a daily basis.
Data Entry Service
Business informaion collection.
emal address collection.
Contacts website contacts.
Contact Data Entry.
Spreadsheet Data Enry.
Survey Data Entry /Processing.
Medical form data entry.
Creating Mailing lists.